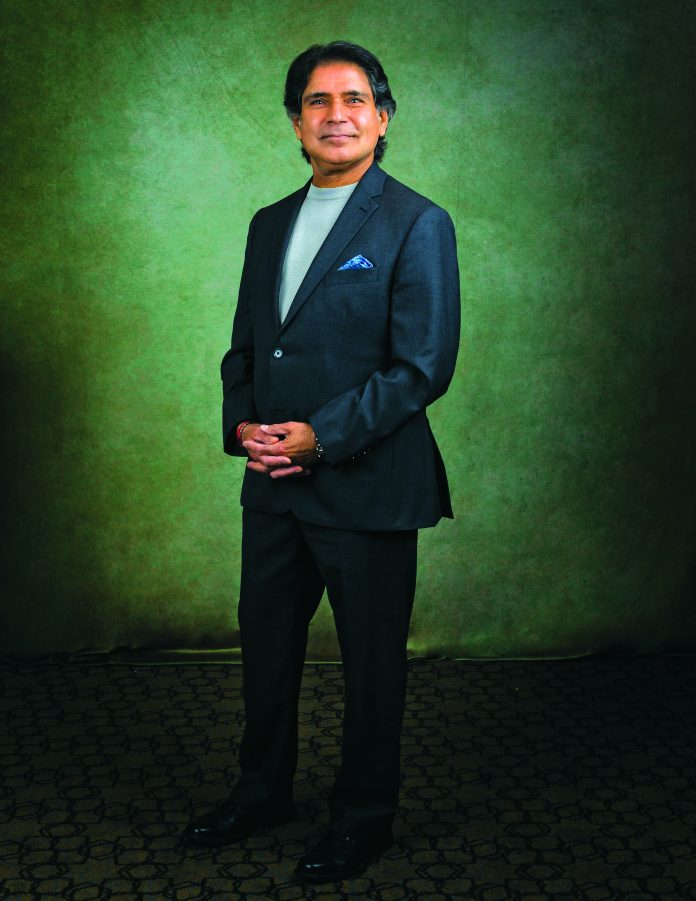 When Charan Sethi moved to Vancouver in 1978, he had a difficult time providing for his family. Holding three jobs including delivering pizzas at night and house painting on the weekends, Charan started dreaming of the day when he will be financially free, not realizing that his drive would make him a community leader one day.
He obtained his real estate license in 1985 and six years later, he began developing new single-family and multi-family communities and subdivisions throughout Surrey, Richmond and New Westminster. Developments included Quattro 1, 2, and 3 which was touted as bringing Yaletown to Surrey, Balance which are among the smallest units in Canada and built to be affordable, and Venue which was aimed at young hipsters.
Charan now employs a staff of 17 with an additional 150+ tradespeople that work on building projects. His latest development is Flamingo – Whalley District, boasting 1,119 units in 3 high-rise condo towers, 1 low-rise condo building, and a walkable pedestrian area for non-profit arts groups and programming on the south-east corner of 108 Ave and King George Blvd in the historic heart of Whalley. It is slated to be a billion-dollar development project.
Charan claims that one doesn't require a formal university education to be successful in business, but that one does need a vision so that it can come to life. He currently serves as Director of Surrey Business Improvement Association, Surrey Board of Trade – Land Use Committee, and City of Richmond Design Panel.
Birthplace: Jalandhar, India
Came to Canada: 1963 to England, 1976 to Toronto initially for a short period before returning back to England. 1987 moved back permanently as I felt it could provide more prosperity and a better future for my kids.
Highest Level of Education: high school graduate in England, trade school as a Machinist in England. In 1985, I became a realtor.
Currently Reading: The Runway of Life by Peter Legge. At some point, our own runway of life is going to end so make each day count – even your job. If you don't feel happiness in what you are doing, change it. The power of your life lies with you.
Favourite Past-time: to hang out with my wife and grandchildren. We are building a house, so we are busy with shopping for interiors.
When you were a kid, what did you want to be when you grew up?
Honestly, we were so busy just surviving that I don't remember having big goals. I was only 13 years old when we moved to England and my dad was working long hours trying to pay for basic necessities, so we learnt to look after ourselves fairly quickly. This is where I learned time management which carried through to my adult life when I moved to Canada.
What advice would you give your younger self?
Set short-and-long term goals with deadlines – this will provide focus, direction and force you to learn time management. Create a vision board which is a tool to help you stay focused.
What does the future look like?
Try to stay healthy and complete the legacy Whalley – Historic District project for me and the people of Whalley. This project will provide affordable housing in a safe community environment with easy access to transit, Simon Fraser University, Douglas College, City Hall and public library.