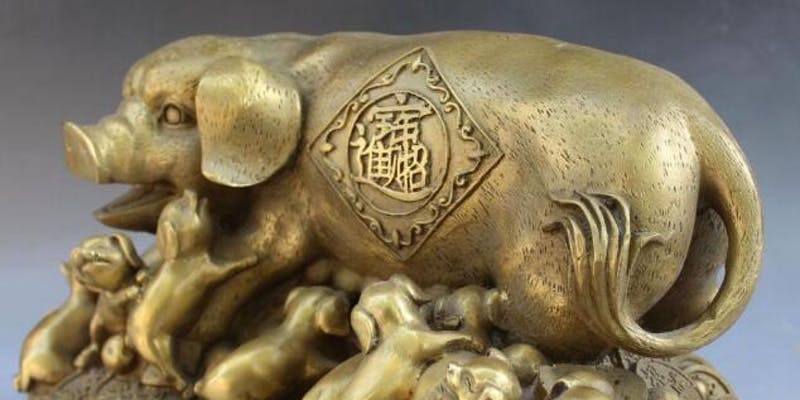 Feng Shui & Astrology for The Pig Year 2019
Welcome to the Year of PIG (Starting 5th February 2019 to 24th January 2020)
As the Chinese New Year – The Earth PIG Year is just around the corner, it is the right time to reboot your life and start fresh.  Have you been wondering how to liberate yourself from fears, money stress, struggle, and unhealthy relationship? Your life is much more than that and the PIG Year is offering that perfect opportunity.
Now, you can optimize your success and monetize in 2019. Time to make 2019 amazing and outstanding with Feng Shui wisdom
Event: Make 2019, your Best Year Ever (Annual Astrology and Feng Shui Outlook)
Day and Time: February 17th, 2019, 9 am to 5 pm (registration starts at 8.30)
Venue: Hilton Metrotown Burnaby, Tiffany Room 
Learn from Canada's most experienced, qualified and empowered Feng Shui Master, Advisor and Life Coach – DEEPAK JAYAKAR
Your Registration can be done via e-transfer Last few spots left 
Topics included:
Morning Session –
Intro to the PIG Year – revealing the hidden potentials and growth opportunities

Analysis of Annual Astrology for the PIG Year – what's in store for you in 2019?

Annual Taboos – how to avoid pitfalls and dangers of the year

Feng Shui for the PIG Year Part 1 – Unlock the Flying Stars – Annual Home and Office Energies to attract health, wealth, Love, Happiness and Abundance
Afternoon Session –
Feng Shui for the PIG Year Part 2 – study of Annual Home and Office Energies to attract Health, Wealth, Love, Happiness and Abundance

Star Analysis and Global & Economic Predictions / Industry Outlook / Business Fortune / Which Business will succeed and which will have a challenging time

Study of Elements and Star Combinations – Empowerment techniques and tips to attract SUCCESS, LOVE, and Money in 2019

Understanding the Cosmic Alignment for Life Success – Ancient secrets revealed – very powerful tips for peaceful, joyous and rewarding life experience
Major Highlights of the Seminar:
Reveal the unknown details affecting your situation

Gain unparalleled clarity to empower your next step

Get a deeper understanding of cosmic alignment

Game Plan to master your future in 2019

The seminar will help you create a thriving life

Techniques to overcome challenges, obstacles and eliminate problems before they arise.  
I promise you will be completely enriched, empowered and enlightened after this seminar to take control of your life and change your future.