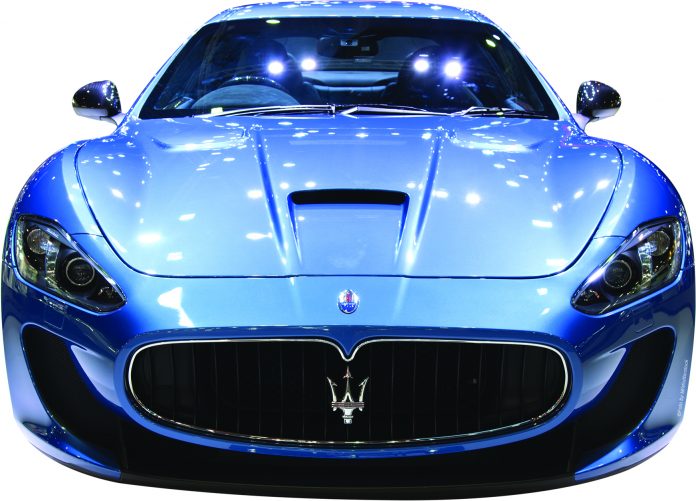 by Mandeep Bahia
Maserati. The name alone exuberates emotions of performance, style, and heritage but what makes it stand alone in a sea of manufacturers?
For over 100 years, this Bologna-born beast has thrilled drivers with a multitude of models and engines. Distinguished designers such as Pininfarina have carved an interior atmosphere that even the most intrepid automotive enthusiast swoons for. This coupled with a driving force shared with its coveted Italian sister Ferrari creates a vehicle of the highest caliber.
Even so, the Maserati love story goes deeper. The responsive drive and hair-raising exhaust gurgle can revert drivers to a state of bliss with a simple rev to 3000 rpm. The question is how do they do it?
From the first generation, Alfieri Maserati had a vision of making an automobile that would be both unique and bring the performance and pedigree of Italian supercars to the roads of Europe. Even after the purchase by Fiat group in 1993 there unwavering spirit has carried through such models as the Quattroporte, Ghibli, GranTurismo and even to date with the head-turning foray into the SUV market with Levante. Ferrari took full control over the company in 1999 injecting a surge of interest back into the manufacturer.
Everything down to the Trident Logo is a symbol of Strength and Vigor taken from the statue of Neptune in the founder's hometown of Bologna. Epitomizing everything Maserati looks to stand it's a fitting symbol for an Italian brand.
Going up against stiff German competition Maserati released its vehicles to go up against the likes of the Mercedes Benz S Class and BMW 5 series but being a much more of a rarity it created a niche market of its own clientele that likes to stand out from the crowd. With the upcoming Alfieri Maserati looks to keep its crown as one of the most desirable vehicles on the market.
With new prices starting from $86,000 CAD a drivers dream can be a drivers reality!