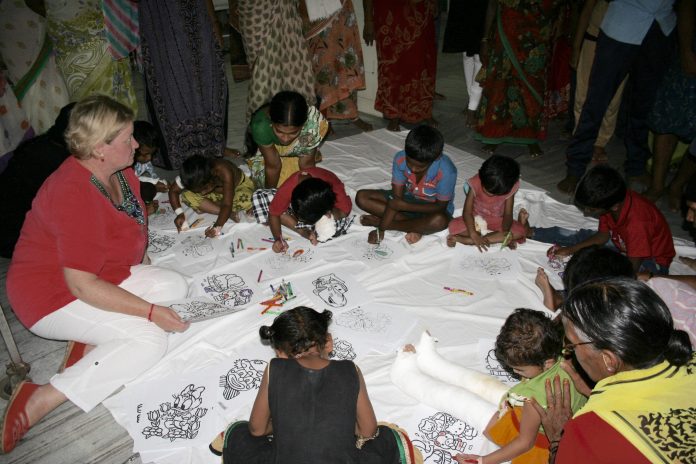 Dr. Kishore Mulpuri. I would refer to him as a visionary, philanthropist and connoisseur of Orthopaedic Surgery internationally. Hailing from a place called Vijaywada, India, Dr. Mulpuri calls Vancouver his home but doesn't quite stop there. I sat down with him for an interview to find out what takes him back to India every six months or so. Have a read at the what he shared about his journey, his work and the global movement that the BC Children's Hospital Foundation is making thanks to Dr. Mulpuri and his colleagues.
You have an amazingly successful career in Vancouver. What keeps taking you back to India?
Two things that take me back. One is my family. Second is the volunteer work I do in India which is affiliated at the Tirupati Temple. There is a particular type of surgery that is done here which Dr. Cooper specializes in using a particular type of single-use only frames. But in India and other parts of the world, including USA, they reuse them. These frames and its related accessories cost approximately $10,000 each. During our recent visit, we take about 10 of them and they have done about three more surgeries with those frames, which is what we wanted.
So how is that Canada is unable to reuse these frames but the rest of the world is able to?
It's purely indemnity point of view. It doesn't get indemnified for more than a year so we can re-apply for it but the cost of reapplying is more than the cost of purchasing a new one.
What motivates you to go each year and volunteer your time and money?
A lot of people think it's a one-way process when we volunteer but the fact is that we come back having learned a lot of new things as well. We are actually getting a lot back then we're giving. We come back with a rich experience. The kind of stuff they have is a lot more complex than what we have here so we actually end up learning a lot of new techniques which benefits our children here. For example one of the procedures conducted by Dr. Cooper is a rare deformity which Dr. Cooper was able to learn while in India so now he's one of the very few surgeons in all of Canada capable of handling this type deformity
simply due to his experiences. We have less than ideal circumstances, our nurses aren't with us, andwe see cases which we would never see in Canada.
I had to perform surgery on a child with four failed hip surgeries and it was a huge challenge for me. You wouldn't find a walking child with a hip that's out in Canada but in India, all you find is children that are walking with hips out. Nobody is picked up early on. Their experience with dealing with older children with hips out is beneficial to us and our experience in dealing with and detecting these issues in younger children is beneficial to them.
Tell me about the International Bone Health & Mobility Initiative.
It's a group of surgeons asking how do we make our studies relevant for the rest of the world which may be without access to similar facilities and resources.
Our main objective is to collaborate with hospitals and facilities and to enable them to carry on the procedures rather than putting up just camps. Another is to inspire large corporations to help carry these initiatives through corporate social responsibility.
What's your message to our readers?
We give a little, we get a lot back. We really need to inspire our children every day to give and I work on this with my children on a regular basis. The younger generation really needs this. Secondly, celebrate the richness of every culture and every place you live in. There are so many things we can take back to our birthplace that we learn where we live. Take pride in what you do no matter what you do.
By Kanwalpreet Kaur Trehan