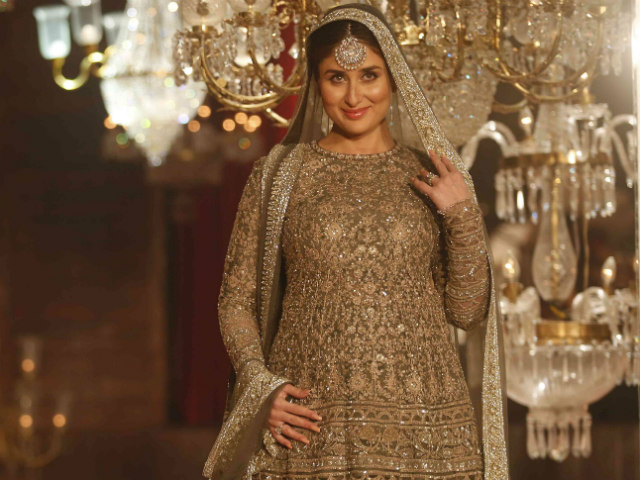 Mumbai: Actress Kareena Kapoor Khan says she will resume work "within a month" of delivering her first baby with husband and actor Saif Ali Khan.
Kareena recently flaunted her baby bump at the LUX Golden Rose Awards in a red gown. At the ceremony, the 36-year-old received the Glamorous Diva of the Year award.
While on stage, host Arjun Kapoor asked Kareena when her fans can see her back in action.
To that, Kareena, who is due to deliver the baby on December 20, replied: "I will be back on my toes within a month of my delivery."
Later, Kareena pulled her "Ki & Ka" co-star's leg and said: "You are the husband from 'Ki & Ka' and you should be grooving on 'High heels', not me."
The awards event will be aired on December 18 on Zee TV.