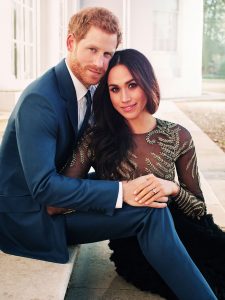 Prince Harry broke a lot of hearts when he and Meghan Markle announced their engagement this past November. As he follows his own heart to the altar, the world anticipates all sorts of rules to be shattered with this wedding. Far from being the ideal bride for a prince, Meghan is a divorcee, an actress, her mother is African-American, and she is 3 years older than her fiance. However, we are absolutely in love with Harry's choice! She is beautiful, she stands up for what she believes in, and we think Princess Diana would be proud. If the centuries-old traditions of the Royal Family are breaking barriers, then perhaps so should we?
Taking a closer look at the Royals, we talk to local wedding experts who help us to speculate and plan Harry & Meghan's wedding which is coming up on May 19th. Their insight helps shed light on new wedding trends, tips and advice, and shortcuts so that you too can make your pending nuptials a royal affair.
The Venue
Prince William's wedding to Kate Middleton in 2011 was as grand an affair as one can expect from a Royal. Westminster Abbey was filled with 2,000 of the world's elite. But Harry has booked the much more modest 800-capacity St. George's Chapel inside of Windsor Castle. Sounds like a big fat Indian wedding to me! With so many attending that the couple may not even know, how does the couple ensure that each of their guests is given the personal touch?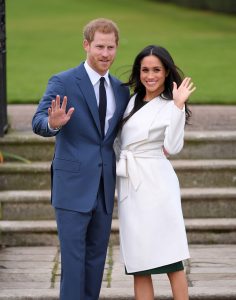 "Greeting your guests by either having a receiving line or making rounds at each of the tables is important, as is having a guest book or a photo for guests to sign so that they can give you a personalized message from their heart. Beyond this, there are many things that make up your ambiance including good lighting, a proper PA system, and screens and projectors that work especially if you are having any sort of live broadcast on site. And the number one thing I recommend is to ensure you abide by the hall capacity guidelines to ensure guests have a great experience. If the capacity is 800 and there's 900 that attend, all of them will feel cramped and it will make your event seem disorganized. However, if you leave enough elbow room on each table, as well as space between tables, it promotes socializing and will make for a more enjoyable and memorable event."
Sucha Padda,
Grand Taj Banquet Hall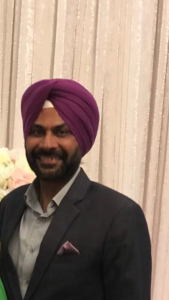 The Dress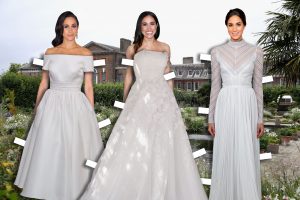 "Classic and simple is the name of the game, perhaps with a modern twist," Meghan told Glamour Magazine when describing the dress worn by her favorite celebrity bride, Carolyn Bessette, who married John F. Kennedy Jr. in 1996. "I personally prefer wedding dresses that are whimsical or subtly romantic." The custom £30,000 Narciso Rodriguez slip dress is a far cry from what Queen Elizabeth may be expecting from the princess bride. Whether it's church or temple, don't brides need to cover up?
"Times are changing, Indians are modernizing. With the Sabyasachi influence and stars like Kareena Kapoor and Anushka Sharma, short lengha tops and even shorter choli tops with sarees is the norm. As long as the hair is covered and brides are respectful to the wishes of the families and religious institutions involved, this trend will continue."
Dave Singh, Well Groomed Designs
The Jewellery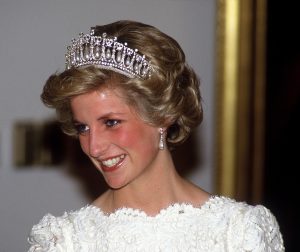 We've all seen Meghan's swoon-worthy yellow-gold ring, consisting of a single solitaire from Botswana, flanked by two heirloom diamonds belonging to Princess Diana. The ring is worth a whopping £200,000. We wonder how she will fair with her remaining jewelry, and more specifically if she will wear Princess Diana's favorite tiara for the wedding – the lover's knot, commissioned by Queen Mary in 1913. So, how does one have modern jewelry while keeping it classic and timeless?
"Selecting jewelry is a very personal decision. It creates emotions that translate into the new Modern or Classic styles. The beauty of having your own style is that you make up your own rules. For decades, diamond solitaires have been the most popular choice for engagement rings and now, colorful gems are making a comeback. These will always be timeless."
Sanjay & Manisha Parekh, Bharti Art Jewellers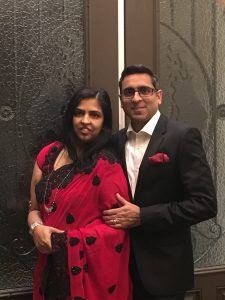 The Makeup & Hair
Meghan's makeup has been soft and natural since she began dating Harry, likely to fit into the more conservative dress codes expected of the royal family. Or perhaps it comes with the territory for celebs on their days off? Either way, brides are supposed to look, well, bridal. So how do you achieve a glamourous bridal look that is true to your personality and style?
"Meghan Markle is gorgeous and strong, and a natural beauty. She is stepping gracefully into a whole new world, much like our brides. It's important for brides to be true to their personal style and have their day-of makeup reflect that. We always recommend that they come to us with photos that inspire them so that when we ask them questions about their personality, we can craft their individual looks. Style is a personal choice but if you were to look back at your wedding photos ten years from now, you will probably thank yourself if you choose a classic and timeless look."
Harp & Shannon, Pink Orchid Studio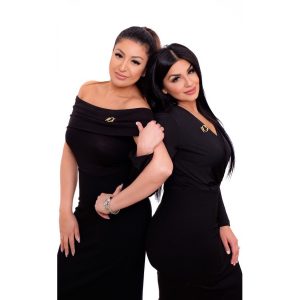 The Stationery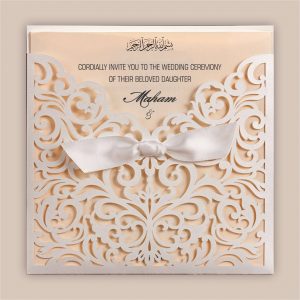 Queen Elizabeth II sent out 1,900 invitations to the wedding ceremony of the Duke and Duchess of Cambridge, William, and Kate. They were, however, pretty basic in terms of design, being white with gold embossed text and the royal cipher of Queen Elizabeth II. But if grandma is paying for the wedding and inviting the who's who, do you really have a choice? This is always a point of contention as the couple argues that they want family and friends that are near and dear to them to attend, regardless of who is footing the bill. How do couples handle this whopper with enough delicateness that they get the invitations they want, their main peeps on the list, and respect the wishes of their elders?
"The guest list is one of the first things couples should finalize around a year in advance, and they should stand their ground on who they want to share their special day with. But I do suggest holding onto around 50 extra invitations just in case you forget someone or create new friendships closer to your date. Laser cut invitations are the latest trend with inserts for each event. I recommend you consider the size and paperweight to ensure it fits into the guidelines of Canada Post regular mail or you will spend the excess on postage which is a waste."
Sarb Thind, A & T Printing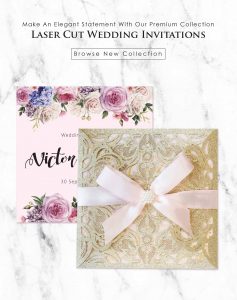 The Cake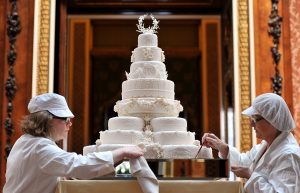 Will it be an extravagant eight-tiered fruit cake like that of Kate and Will, where even the lace from her wedding gown was used as inspiration for the pattern? Or will Meghan be more modest and true to her modern and chic style? And for flavour, Harry's favourite is banana – will that be incorporated as well just to shake things up a bit? Either way, the cake will be one of the most photographed showpieces of the year, not unlike your own. Where do you begin to choose colours, flavours, and the number of tiers?
"The first things to consider are your theme, colours, and location, then we can pull inspiration from the invitations or the dress. It is important to decide if you want the cake to be the showpiece or something that guests can enjoy at the end of the night, or both. Some choose a smaller cake and opt for a large dessert spread while others go for an extravagant cake. We can design each of the tiers differently and still tie it into the overall theme, and the best part is that each tier can be a different flavour. So they can have banana, chocolate and fruit cake!"
Raveena Oberoi,
Just Cakes Bakeshop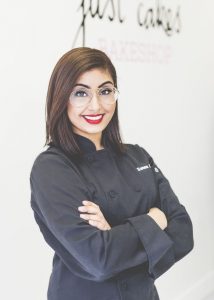 The Food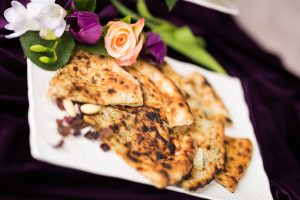 Believe it or not, it's always about the food. The details fade but people will talk about how good the food was (or wasn't) for years to come. And since Meghan is a known foodie that loves cooking, we wonder what the Queen will think if she finds her grand-daughter-in-law in the palace kitchens…although we're positive Indian mothers-in-law would be absolutely elated! What is the ideal menu for your big feast, and what is that element we should add to make it memorable?
"People will never forget how you made them feel, or the taste of the food. A good question to ask your caterer is about the ingredients, where fresh ingredients make the food tastier and easy to digest. We always recommend starting with at least 3 main dishes but it depends entirely on how grand you want to go and the number of guests invited. Make sure you have at least 2 sweet dishes, not including your cake; you can consider serving one of them at the beginning of your function as swagat of your guests."
Narinder & Naresh Sachdev,
Maharaja Catering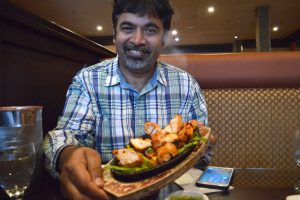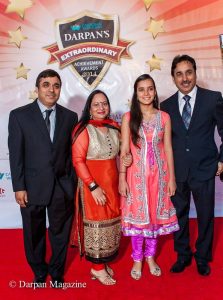 The Music
Hmmm…let's gather up all the intel we know so far: Harry is known as the coolest Royal, with skills on the turntable and on the dance floor; and we know Meghan likes Drake and indie bands such as Crystal Fighters. We also know that Ellie Goulding performed at William and Kate's nuptials, so the party is going to be lit! So, when it comes to the party, how do you know where to begin with entertaining your guests, and having a great time yourselves?
"Instrumentalists such as violinists or pianists are always a hit and make the event classy and memorable. People love live musicians such as dhol players because they play along during the dancing. We got a lot of interesting requests for music such a theming the music to the couple's favourite television show or hockey sports theme which they and their friends can relate to a memory from their youth. I strongly suggest couples give us their playlist ahead of time."
Jograj Randhawa, DJ High Voltage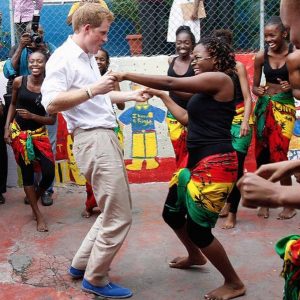 The Decor
Meghan is a complete romantic; while most starving actresses wait tables, she was a professional calligrapher while waiting for her acting career to take off. We also know that St. George's Chapel has a spectacular vaulted ceiling having been built in the 13th century, so we can only imagine how beautiful the ceremony will be. Should there be fresh flowers or draped materials, columns or hanging chandeliers, muted tones or bright colours to match the bride's gorgeous outfit? What is the decor trend for 2018?
"We're seeing that couples choose traditional themes for engagements and a rustic glam look for their weddings and receptions. There is a major trend for white drapery with greenery and florals which we can make more dramatic and glamourous with gold accessories and chandeliers, black tablecloths, glass vases, and candles. But of course, it truly depends upon the couple and how they want to feel on their day. Flowers are always a safe and beautiful bet."
Harkiran Panesar,
Asian Wedding Decorations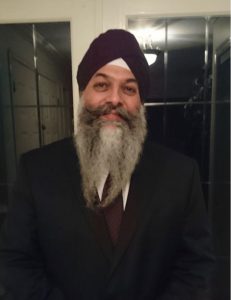 The Flowers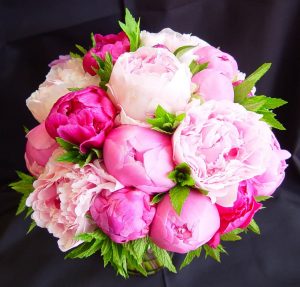 Meghan's favourite flowers are peonies and go figure why. The frilly and floaty petals are tinged in pastel pink colours, and the heavenly sweet scent will make hearts melt – the epitome of romance by our standards. While most brides choose roses or calla lilies, will Meghan incorporate luscious peonies into her ceremony? And considering that South Asian weddings require garlands, what florals work the best?
"The soft and fluttery petals of peonies are in perfect harmony when mixed with other varieties of flowers that have similar fullness and hues like ranunculus and the garden rose. Add a touch of greenery to inspire a more modern and garden feel or soften it with hydrangea or orchids and beautiful ribbons. Any variety of the classic rose would make for beautiful and lush garlands for the South Asian bride. The possibilities for creation are boundless."
Kam Dhanda, Spoil Me Floral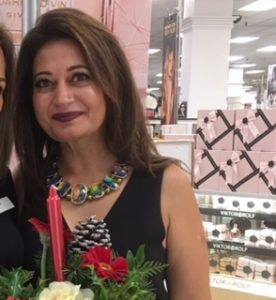 The Photographs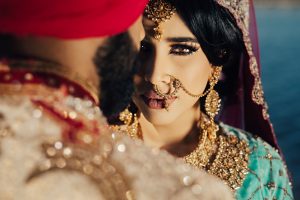 This is the most photographed you will probably ever be, just like a Royal, where trends and statements are made, and moments stamped in time for you and your family to look back on with fondness. But you may not realize all the things behind the scenes that are required to make photographs jump out and be memorable. The lighting, the depth, capturing the right moments, taking candid shots – all of these things matter, and more. So what is the most important thing to keep in mind when choosing the right photographer for your big day?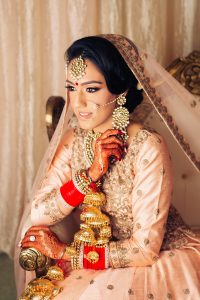 "Each wedding photographer has their own distinct style so it's up to you do do some research first to avoid disappointment with the end result. Check their portfolios and meet them before thewedding. If at all possible, introduce them to your families and create of shortlist of people and moments to photograph so that you capture everything you were expecting."
Amrit, Amrit Photography
The Bridal Party
Who gets a chance to star in all of your parties and wedding photos is a fun yet controversial topic at times. I mean, who do you include or leave out? Do you have an even number or is odd ok? Do you need to have your cousins as bridesmaids to appease the family, or can you just get away with having your bff's by your side? Meghan is opting to include Kate's kids, Princess Charlotte as a bridesmaid and Prince George as the Page Boy, and of course, Prince William will be Harry's Best Man. Who do you choose to support you on your big day?
"There are no rules when it comes to the bridal party, most couples choose their friends or cousins, or both, although it is good to have a bridal party that can actually assist the bride and groom with planning and decision making. Aesthetically it looks nicer to have an equal number of bridesmaids and groomsmen, and it's always very cute to have a flower girl or ring bearer."
Kim Trehan, The Soirée Company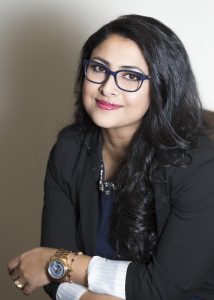 The Honeymoon
Renting a private island in Seychelles sounds magnificent, which is exactly what Will and Kate did. Harry and Meghan have been pretty tight-lipped about where they plan to go, although this couple is a tad bolder. Will they choose a luxuriously romantic beachy destination, or opt for a few days of adventure and clubbing? Or can you have both?
"Places like Tahiti and Maldives are dream bucket list destinations but they are pretty far, couples need to give themselves enough time to travel to and from. Although many like the all-inclusive resorts, the travel trend for 2018 is off the beaten path and more adventure travel – Greece is fairly popular where couples can get the beach but also backpack through Europe, or African safaris. But it truly depends on what your appetite is for adventure."
Sumeet Bains, Bains Travel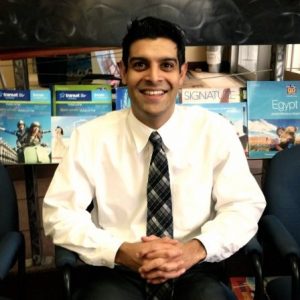 The Videography
We all love watching next day edits, especially with the cinematic feels that whisk us all away! The 3-minute videos of your wedding are almost mandatory to post on social media as soon as your ceremony ends or play at your reception party for everyone to relive the beautiful ceremony (and the $100,000 price tag it came with!). How do you trust someone else to capture the best moments of the ceremony without you having to direct the video yourself?
"We always suggest a consultation where we can get to know the couple. This is where we go over their inspiration and get a visual idea what they are expecting and keep the line of communication open so that we can storyboard accordingly, and the team can get the shot. The Next Day Edit isn't required but it's a beautiful way to relive the wedding again and again."
Sukhi Walia, Vidaer Studios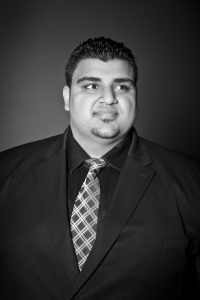 The Transportation
What you drive, matters. Will, Kate, Harry and Meghan all drive Audi's but for their wedding, will Harry & Meghan choose the Royal carriage, followed by the Aston Martin DB6? Or will they opt for Prince Charles' plush Audi A8 limousine? And what should you choose to roll away in at your own wedding?
"First thing people need to decide is the number of passengers. We recommend considering your family and the number in your bridal party since SUV limos have a capacity of 12. Then, think about the number of stops along the way and who you want to come with you to the park for photos, for example. Trending are Rolls Royce Phantoms, and even vintage cars are popular but it really depends on the couple and their budget."
Vick Raj, Fabulous Limousines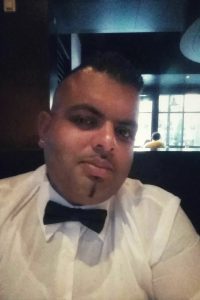 There you have it, we just planned the Royal Wedding! Let's see how our predictions and advice fair. Our best wishes to Prince Harry and his love, Meghan Markle!