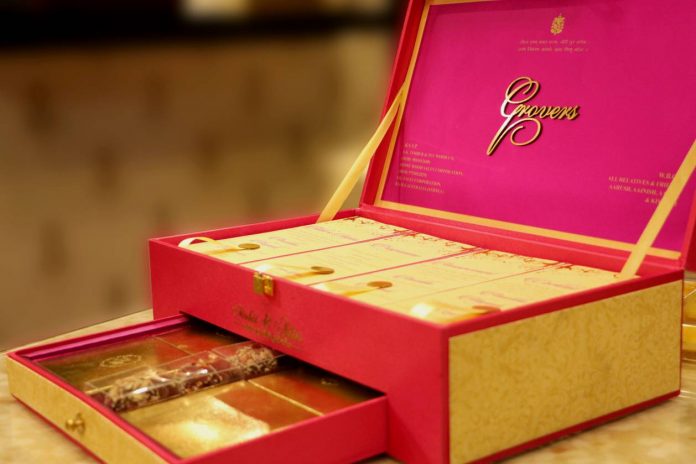 We all dream of the big fat wedding, but what exactly magnifies a simple wedding into a big fat wedding is the number of variations or luxurious surprises that the wedding includes. Thanks to Bollywood movie makers, Indian weddings are truly an unforgettable, dreamy affair with elaborate settings, grandeur attire, fun songs and dance sequences followed by all kinds of drama, plush gifts, exotic honeymoon and more!
We take a look at the changed and much elaborate, colourful, cultural, cosmopolitan weddings.
Here's a quick checklist to have an elaborate celebrity-style grand wedding!
Hire a wedding planner to arrange and organize your starry wedding. Take a leaf out of Kareena Kapoor – Saif Ali Khan's wedding held in Pataudi, or Neil Nitin Mukesh's recent wedding in royal Rajasthan. They tied the knot in an exclusive affair. With a hefty budget, creative mind and best planners on hand, you can assure the very best day ever will truly be just that

Have a rocking bachelor's or hen party with your partners-in-crime. Get to a fancy place and let your hair down. From spa holidays, theme parties, to whacky card games or adventure trips or even untried theme parties just before you tie the knot.

The wedding makeup artist should be nothing but the finest artist in town. Book him/her well in advance, because nothing makes you feel happier than looking like a star or a queen on your D day.




Consider a destination wedding in Thailand, Maldives, Hawaii, New Zealand amidst the vineyards or the waterfront is the 'in' thing. From a yacht, beach wedding, secluded island to a desert wedding, do what excites you the most. Close families, thick pals and the priest in tow for the opulent wedding!




From your attire, jewellery to the shoes, everything should be in place. Look your glamorous best and take a leaf out of Karan Johar movies for inspiration. The colourful, enchanting and exclusive, made-to-order designer pieces for your wedding; complete with the bride, groom, family and friends prancing around joyfully in coordinated and well-designed wedding finery makes for a perfect picture. Throw in a flaunt-worthy vintage piece ala Kareena Kapoor style, who wore her mother-in-law's royal vintage pieces to look the part. Heirloom pieces add the vintage style touch along with the much more important emotional touch.




Trending on the wedding scene are a pre and post wedding photo shoot to make the bride and groom look his/her best. A decade later, you will cherish the pictures and relive the moments.




A must would be loads of creative, innovative and grand pre-wedding invites or designer cards.




Food is a mandatory part of Indian weddings. The food has to be extraordinary with multi cuisines from across destinations because we love our food like no other!




Who wouldn't want to look picture perfect on the most awaited day of her/his life. And to get the opportunity to look like a movie star, comes as the icing on the cake. A stylist can do wonders to make you look ethereal, a star-like bride. It's an investment that will have you feeling amazing forever!



Bring your dream day to life in style!
By, Kavita Shyam