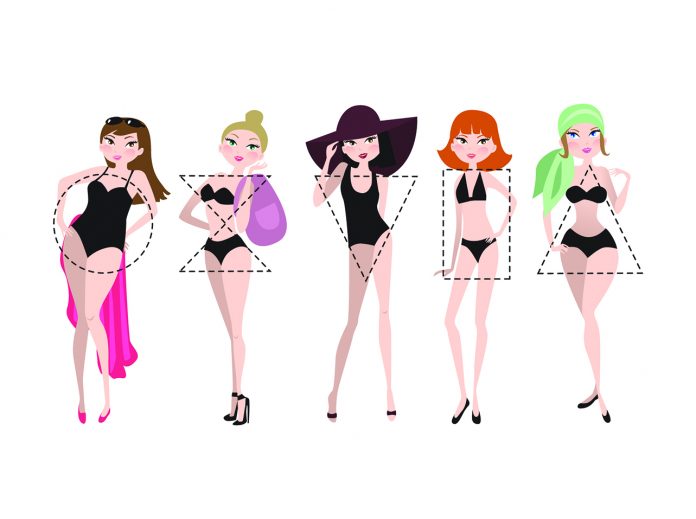 "On her wedding day, a woman should be certain that she has found a dress that makes her feel confident and above all else, beautiful"
Carolina Herrera
Your wedding day is a precious moment-in-time that you have been dreaming about since you were a little girl, playing dress up in your mother's clothes. The day will be captured flawlessly in photographs of you in the perfect wedding outfit, be it a dress, salwar kameez, saree, lengha or anarkali suit, so style and body shape are the essential. You want to look tall and lean rather than wear an outfit that is unflattering and frumpy.
Each of us is unique, and our bodies are too so shouldn't you know how to choose what type of outfits best work for your shape? Our body shapes are generally narrowed down to five general categories, but you may be a blend of multiple categories. Use this to help guide you to choose the outfit that is the perfect fit.
Hourglass figure: Your waist is defined, your full hip-line and full bust-line are the same width, your curves are well proportioned.
Recommendation: Full-ghera or fish-cut, short choli, net dupatta, heavy embroidery on all or any parts of the lehenga – you are probably the only body shape that can wear any and every combination.
Triangle figure: Your hips, thighs, and backside are your body's centre stage, your waist is defined but less prominent than your lower body, your shoulder and bust width is narrow.
Recommendation: Don't add much volume to your lehenga as it will make you appear frumpy. Avoid wearing tube tops or fishtail gowns which will highlight only your bottom.
Inverted triangle: Your shoulders are noticeably wider than your hip line, your upper body is more noticeable than you lower body, your figure may project a sporty and athletic physique.
Recommendation: Wear a lehenga with wide flair, with a lot of detailing at the bottom. This will balance your body's unique shape. Avoid choli's with lot of embellishment as they will most likely give off a bulky-busted look.
Rectangular figure: Your hips and bust are approximately at the same width, fat is stored evenly throughout your body, you have little to no waist definition.
Recommendation: A wide, full skirt in a stiff fabric like Raw Silk to add volume at the bottom. Pair with a blouse that is low and plunging to create the illusion of curves.
Round figure: You carry weight around your midsection and chest, your rib cage and back appear wide, you have little to no waist definition.
Recommendation: Longer length choli's with a U or V cut from the hem will add balance to your attire. Avoid still fabrics like brocade or tissues as they give a very flat look to your body. Wear a bra that lifts your bust line as well.
by Parry Khun Khun