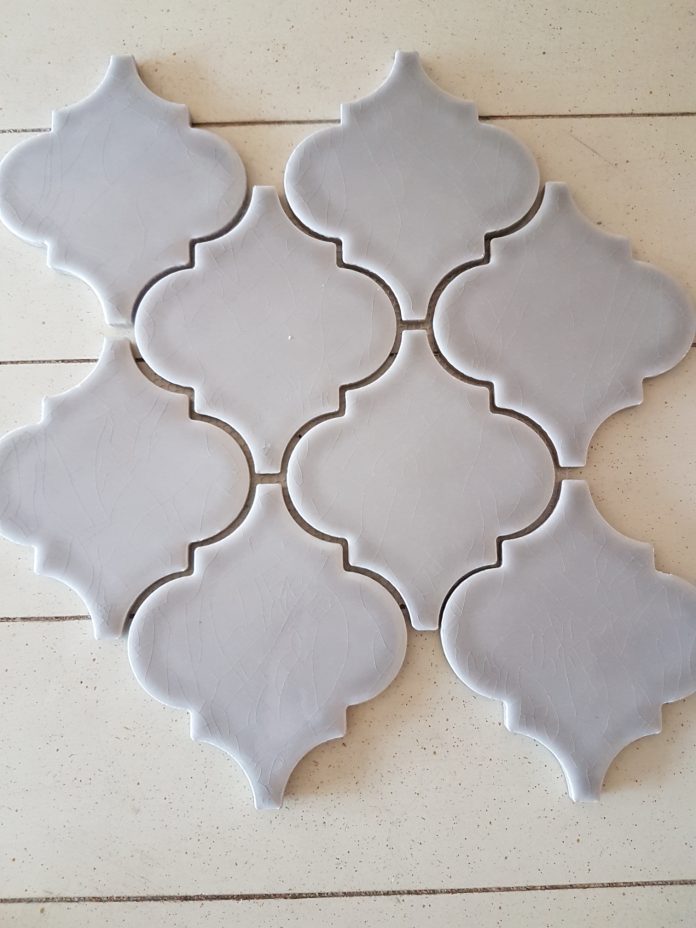 Your Quick Kitchen Update with Big Impact, Little Time
There is not always the time or the money available to remodel the kitchen of your dreams. As the hub of the home, the kitchen plays a central role and is the main space where guests gather when entertaining. If you are tired of your old kitchen or are simply looking for something new to spice up its appearance, here are some simple updates that will bring your kitchen from 'blah' to 'wow'-all on a student size budget!
NEW BACKSPLASH:
Even though the backsplash is there to protect the walls behind the messy or greasy cooking areas, it is also an area where personality and color are injected. A colorful or decorative backsplash can take an all white kitchen to the next level. Or, introduce a feature color to connect to the rest of the home. The choices are endless, but I particularly like the new trend towards artisan or handcrafted tiles. These tiles are one-of-a-kind and lend interesting shapes and colors into your space. You can also opt for an interesting shape to add texture to the backsplash like this Moroccan inspired shape in soft grey.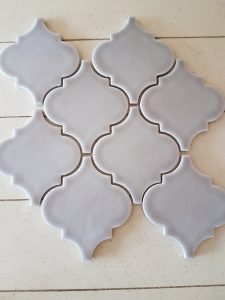 NEW HARDWARE:
Hardware and drawer pulls are the jewelry of the kitchen. If you want to add a little flair, do it with your hardware. The overall small size of hardware relative to the size of a kitchen, allows you to add detail and bring a new element to the space, without being overwhelming. Replacing a drab drawer pull from the 90s with a sleek, modern one can instantly update the look of the drawer, and therefore your kitchen. Trending metallic and matte black help to add drama and class to a kitchen. I love the sleek gold handle from Richelieu below.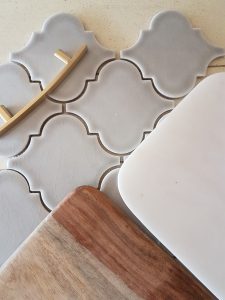 NEW FLOORING:
Flooring has a huge impact on any space because it covers a large area. Adding long, planked flooring or extending existing flooring into the kitchen will help to make the space feel bigger. Wood, engineered wood or even the hugely developed vinyl wood planks add visual length to a space because of their long planks. The eye naturally follows the length of the plank and therefore tricks the eye into seeing a larger space. In a small kitchen where floor space is limited, opt for a minimum length of three feet. Stay away from small squares that will only make your space appear smaller. I am impressed with the advanced technology of the vinyl wood plank flooring because of its durability, aesthetics and easy installation. This soft grey vinyl plank flooring serves as a great neutral and will give you the elongated feel of a large kitchen.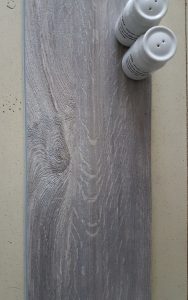 NEW ACCESSORIES:
As you are updating the other areas of your kitchen, don't forget to update how you accessorize it! The simple changes you have made will certainly change the overall look and feel of your kitchen, so make sure to freshen up your accessories to compliment these changes. New tea towels, olive oil, and vinegar holders, salt and pepper shakers or table settings are great pieces to update. I cannot get enough of the olive oil and vinegar set from Urban Barn. They are simple, homey, with a dash of rustic!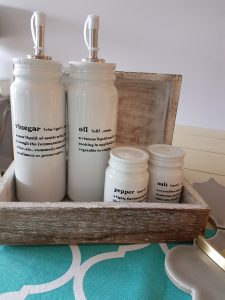 The goal of these updates is to bring to life a new kitchen in a few short weekends, with an abbreviated budget compared to renovating your entire kitchen. Bringing new life to your old kitchen will make your home feel refreshed and encourage you to host friends and family on a regular basis!
Take care,
Allie